School Street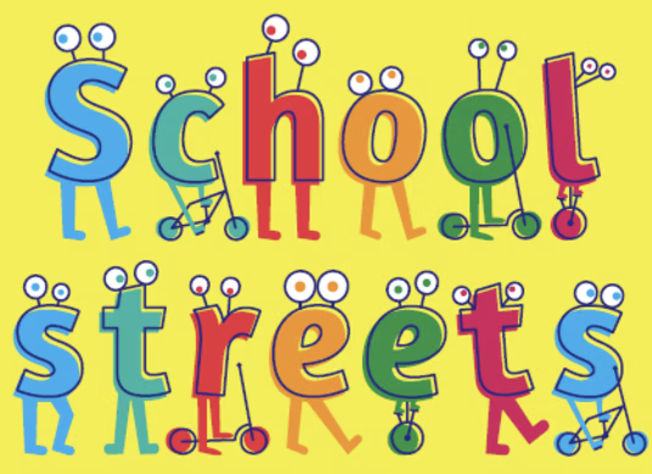 We are very pleased to inform you that Bowes has been accepted to become a 'School Street'.
A School Street is a road outside a school with a temporary restriction on motorised traffic at school drop-off and pick-up times. The restriction applies to school traffic and through traffic. The result is a safer, healthier and pleasant environment for everyone.
School Street at Bowes - Update on 6th Septmeber 2022
We have received an update from the Local Authority regarding the School Street.
They are currently aiming to 'go-live' after October half term, however please note this is not confirmed. The first part of the Autumn term will be used to finalise building the School Street, implementing permitting systems and effectively rolling out communications to parents, residents and the community, to enable a smooth launch.
You may have noticed that there have been some planters installed in Highworth Road at both ends of the School Street area. The Local Authority are still awaiting the installation and set-up of the cameras from their contractor.
I will be in touch again with more information once I hear from our contact within the Local Authority.
If you have any enquiries about the School Street, please click this link for more information. Alternatively, you can contact the team directly via email to healthystreets@enfield.gov.uk.
Previous Update on 26th May 2022
Enfield Council are proposing a School Street for Bowes Primary School on Highworth Road, between the A406 and Union Road. A 'School Street' is an area transformed into a pedestrian and cycling zone operating Monday to Friday during the school term, during set times at drop-off and pick-up times. School Streets aim to:
ensure the safety of school students as they arrive to and leave school,
improve the air quality near the school, and
encourage more young people to walk and cycle to school.
When the School Street zone is in operation during the designated hours, motor vehicles cannot pass through the zone, except for those who have applied and received a permit or exemption.
The proposed times of operation for the Bowes Primary School Street are 8.30am to 9.15am, and 3pm to 3.45pm from Monday to Friday during the school terms only and will be enforced by a camera operated system.
We invite you to take part in the statutory consultation by Sunday 19 June 2022. Please make your representation or objection in writing stating the grounds on which it is being made and quoting the reference TG1500 no later than 11.59pm on Sunday 19 June 2022. You can write to us in any of the following ways:
Further information on School Streets and how they operate can be found at https://letstalk.enfield.gov.uk/SchoolStreets.
Please see the video below which will also provide you with information about the positive impact School Streets have on a school community.